FTV Girls review
There is a newer version of this review - click here to read it.
Concept and Introduction
FTV Girls features amateurs, and even some porn performers, being filmed for their first time in adult videos. The videos contain a lot of solo masturbation in private and somewhat public settings. Even though this may be their first time in doing porn, the women quickly warm up for the camera and are soon letting their sexuality shine through.

Porn Talk
I always enjoy a porn site with plenty of women I haven't seen elsewhere, and this site fits the bill. There are plenty of fresh faced amateurs posing, and they seem genuinely happy to be exploring their sexual sides for the camera. Some of them are shy at first and get the giggles, but they soon lose themselves in the moment of exploring their body in good quality videos and photos. I think this is in large part due to the fact that, while these women may be young and inexperienced, they have a certain amount of confidence in their body and their ability to turn you on. This attitude translates well for the camera, which FTV Girls presents to you.

Most of the women are amateurs, although there are some well known porn stars in here filmed before their breakthrough. But don't worry, the vast majority are amateurs. With each girl introduced, you'll generally get to see 2-4 video episodes each with several video clips and around 5 photo sets of her.

Tech Talk
The archives go back to 2002, so there's a lot of content in here. Generally, each update (every 2-6 days) has at least 200 photos and 2800 MB of video! The video episodes usually come in 3-5 clips; however, there's no option to watch an episode in its entirety. These clips are around 2 to over 10 minutes in length. You can stream or download in WMV (640x480, 2.07 Mbps) or DivX. The newer episodes come in HD WMV (1440x1080, 8.25 Mbps). The quality of the videos is very good, especially when you consider a good portion of them are taken in public settings.

Pictures come as screencaps and stills. The screenshots open to 320x240 and are of the usual screencap quality. The pictures in the posed photo galleries are much bigger, opening to 1064x1600 pixels. These very good quality photos are zip downloadable. That option isn't obvious at first, but look for the tiny link in the upper left corner, which lets you download the set.

Small Talk and Personal Opinion
The photo galleries and videos are very sexy inside FTV Girls. The content ranges from softcore teasing to hardcore solo masturbation. Even during its hardcore moments, the content doesn't seem trashy. I think that's because these women are new to posing nude, so they still have their sense of fun and experimentation. Granted, there are many fine porn stars out there, but I get the feeling it's just a job for most of them. Here, the women are doing this for sexual adventure and exploration about themselves, their bodies, and their attractiveness to men. You'll definitely like the content if you're turned on by amateurs. I also like that each update revolves around a particular girl and that these updates include a few videos and photo galleries.

The one drawback I have with FTV Girls is that the updates are laid out in very tiny thumbnails, with tiny font for the description. I do wish it was bigger. And sometimes the navigation leaves you feeling that you're missing some of the content.

Pricing
| | | | |
| --- | --- | --- | --- |
| Price | Period | Rebills | Additional Info |
| USD 29.95 | 1 month / 30 days | Rebills after every period | |
| USD 99.95 | 5 months / 150 days | NON recurring | |
Payment Processors:
CC Bill
Certified billing
: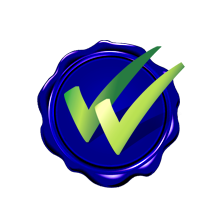 FTV Girls is validated by Website Secure as a trustworthy paysite operator.
Conclusion
FTV Girls is a very good amateur site. The updates are weekly, with each update featuring several videos and photo galleries of a fresh faced young woman. You haven't seen most of these women on other porn sites, so I consider that a definite plus. Navigation could be better, but all in all, I think you'll enjoy this site if you're looking for sweet amateurs showing off their goodies in their first porn shoot.

External Opinions
What do others critics think of this site? To make comparison easy for you, here is an average score based on their rankings as well as links to them so you can research yourself.
2017-02-16

9.8/10

2016-07-28

89/100

2015-06-13

94.0/100

2015-06-03

95/100

2015-05-22

9.5/10

2013-10-08

93.8/100

2013-08-20

96.0/100

2012-12-21

91/100

2011-12-21

9.5/10

2010-07-20

93.0/100

2010-03-26

9.5/10

2009-09-16

93.5/100

2009-01-28

91/100

2008-11-08

91.25/100

2008-09-09

9.5/10

2007-04-09

96/100

2005-10-12

9.5/10

2004-01-14

9.5/10