Bang review
Concept and Introduction
Bang! is a massive porn site filled with hardcore movies from various different studios and one which also carries many of its own originals. When you are looking for variety, well-made hardcore, all kinds of girls from pornstars to newbies and a lot of fun and interactive features for members, including some live shows, then Bang! is the place to be.

Porn Talk
When I get in that mood when I know I want to watch something good, porn-wise, but I can't decide on exactly what, then I turn to a site like Bang! The reason for that is, it offers me over 133,000 scenes and a collection of DVDs, with a huge category list of over 60 headings and a heap of humping hardcore. Another reason to go for it is the price, which is currently reduced. If you worked out how much it would cost you to buy even just the 19,700 + full DVDs and then weigh that up against the $19.95 per month current offer, you can see how you get excellent value for money.

Value is one thing to consider, but then so is quality, and these movies are good. Okay, so older ones here (the site has been running for many years) may not be HD, but in the last few years, they've added HD, and even 4K HD, to their list of viewing options. Not only that, the stars are here with top names in the large model index, and there are also newbies, so thereís more variety there, but also content from a list of 243 porn studios, all of whom know what they are doing when it comes to making high-quality porn.

Content count
You are looking at 533 full DVDs in the Ďnew moviesí area alone, over 133,681 scenes in the 63 categories, many with galleries of around 100 + pics attached, and a model index with 15,557 girls to select. Updates are daily, and there are often several new scenes added each day.


Tech Talk
Viewing
You do well technically when it comes to viewing the movies. The downloadable files are in Mp4, and there are low resolutions ones with smaller files to suit your phones, around 360p. There are mid-range versions as well, and the top resolution is at 1,920 x 1,080 HD, with some also having that 4K HD, though much larger files. There is unlimited downloading and streaming, and your online viewing options are the same as the downloads. All the instructions are there and viewing the content is easy. Movies run for around 20 minutes per scene and come with details and descriptions.

The galleries, which come with many of the movies, but not all, are usually large digital shots with posed model images and action ones. You can view them online and click through, saving as you go, or you can download zip files of full sets.

Navigation
For such a big site, navigation is actually very simple. There is a left menu for the main areas, including the studios, categories, the Bang! Exclusives, with interviews and behind the scenes footage plus the excellent videos, and there is an area where you can store your own playlists and favourites. Movies and models can be sorted and arranged, and although there is no detailed search page, there are good search and sort options. I had no hassles when navigating.

Members are also able to get interactive if they want you. You can leave comments on scenes and girls, and rate the content and thereís that Ďadd to favouritesí functions to use as well. Links to help and support are provided, and so are social networking links. Pages carry lots of good information about models or scenes or the full DVDs and there are linked tag words there to help you find more of the same kind of thing as you just watched. There were no technical problems at all.

The only think you have to watch out for is a cross sale on the sign-up page which will give you access to another site too, but at a recurring membership.


Small Talk and Personal Opinion
I've seen plenty of mega sites in my time, and many of them are collections of sites, rather than one huge barn of a banging bonanza like Bang. This means Bang.com is easy to navigate and get around, and I was very impressed with their navigation style. Not only that, I loved all the extras. Itís fine when you log into a site and find your videos, but when you also get interactive elements and loads of info, and daily updates, as you do here, it all adds another layer to your experience; a good one.

Bang! also has that variety I mentioned. This is great for when you want something, but when you're not sure what. The only thing that's not here is gay action, which is fine for a straight site, but there are trannies and bisex scenes if you're after them. The straight hardcore action outweighs even that though. Add in the frequent daily updates (there were nine new scenes yesterday), and the existing content and you have more porn than you can shake your dick at.


Pricing
| | | | | |
| --- | --- | --- | --- | --- |
| Your Price | Regular Price | Period | Rebills | Additional Info |
| USD 19.95 | USD 29.95 | 1 month / 30 days | Rebills after every period | |
| USD 99.95 | USD 99.95 | 6 months / 180 days | Rebills after every period | |
| USD 120.00 | USD 120.00 | 1 year | Rebills after every period | |
Payment Processors:
Epoch
Certified billing
: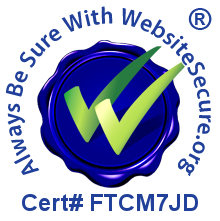 Bang is validated by Website Secure as a trustworthy paysite operator.
Conclusion
You get a great bang from Bang! I loved the update schedule and the porn, of course, there are great viewing options, and itís all very easy to use despite being so large. There were no technical issues either, and lots of interactivity. You will find your favourite porn babes in here, and some hot newbies to start following. You find good quality content and loads of it, plus regular updates. The price is currently reduced with a monthly offer that brings access down to $19.95 per month and saves you $10.00 straight off. Go for a longer-term deal and save even more. Basically, if you want a vast amount of varied porn, you want Bang!

External Opinions
What do others critics think of this site? To make comparison easy for you, here is an average score based on their rankings as well as links to them so you can research yourself.
2017-07-04

8.8/10

2017-06-28

8.9/10

2017-06-27

7.2/10

2017-06-01

7.5/10

2017-05-23

8.1/10

2017-05-10

8/10

2017-01-14

91/100

2016-11-24

8.5/10

2016-11-10

76.0/100

2016-11-08

79.0/100

2016-11-03

85.0/100

2016-11-02

83.0/100

2016-10-29

79.0/100

2016-10-17

73.0/100

2016-10-13

81.0/100

2016-09-26

81.0/100

2016-09-22

77/100

2016-09-21

80.0/100

2016-09-15

73/100

2016-09-13

91/100

2016-06-14

7.8/10

2016-03-08

78/100

2016-02-05

8.0/10

2015-11-19

8.1/10

2015-08-17

79.5/100

2015-07-09

80.0/100

2015-04-26

79/100

2015-03-26

9.0/10

2014-12-22

79/100

2014-12-21

80.0/100

2014-12-01

77/100

2014-11-29

78.5/100

2014-11-26

74.5/100

2014-11-22

80.8/100

2014-11-21

76/100

2014-11-12

79.7/100

2014-11-07

75/100

2014-10-29

79/100

2014-10-25

77.5/100

2014-10-21

79/100

2014-07-16

90.0/100

2014-06-05

84/100

2014-04-08

80/100

2013-06-03

74.5/100

2013-02-02

97.0/100